Silo Rail Wagon Unloading
The transport of bulk materials takes place for reasons of cost , as well as for environmental compatibility, increasingly in silo cars by train. The regional distribution of bulk goods is carried out by appropriate truck silo vehicles. The transshipment facilities form the link between the transfer from rail to road. We are your specialist for the design and implementation of your rail unloading systems, regardless of which bulk material you are dealing with. From manual single unloading to automatic block train handling, we have realized a large number of systems.
Essential Information
Experience
Rail wagons and rail wagon unloadings accompany STAG since its foundation in 1954.

The experience gained since then is immense.
Special Features – Applications (USPs)
simple to extend

STAG Dense flow pipes

easy assembly due to prefabricated elements

degree of automation freely selectable

service- and maintenance friendly construction        
Branches
Chemistry

Construction material handling

Rocks and Earth

Lignite handling
Technical Data
| conveying capacity | conveying distance | number of rail wagons | automation | construction |
| --- | --- | --- | --- | --- |
| till 150 t/h | till 300 m | 10 piece | semi-automatic / manual | covered / free standing |
Appropriate Topics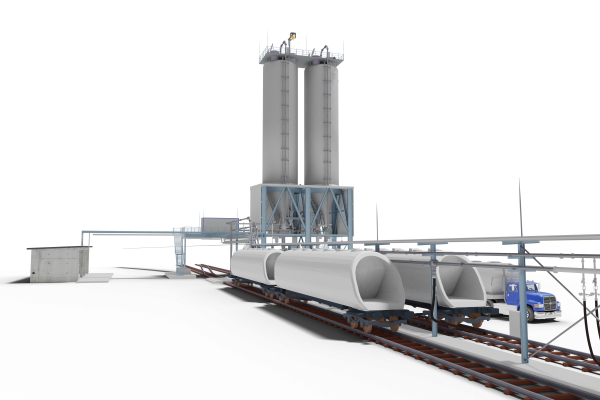 Lignite Transhipment Brandenburg
At the site of Brandenburg, STAG has been entrusted by Rheinbraun Brennstoff GmbH to build a terminal serving for the transhipment of pulverised lignite from rail to road. STAG was responsible for the engineering, construction, assembly and successful commissioning of the overall plant.
to the project
Cement Plant Untervaz (HOL)
During their long-year partnership, Holcim (Schweiz) AG and STAG have already implemented most various conveying systems for bulk products all over Europe.
to the project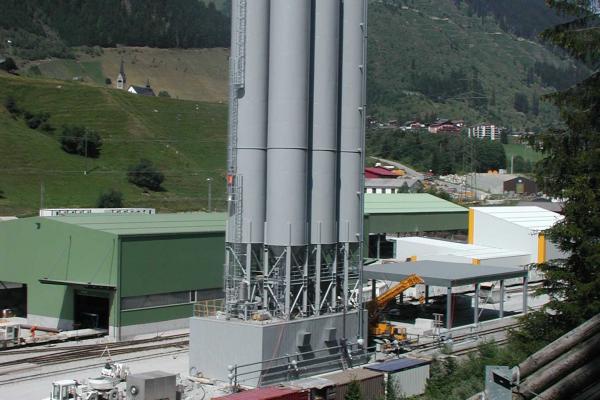 Transhipment Plant Sedrun
On behalf of Arge Transco Sedrun, STAG engineered, built and successfully commissioned, in 2003, an extraordinary transhipment plant for bulk products such as cements, ashes and microsilica necessary for the construction of the world's longest railway tunnel.  
to the project