The impact mill has been specially designed for breaking up agglomerated material within the bulk product. This application is mainly used in the treatment of boiler ash originating from incineration plants. The adjustable impactor reduces the bulk material's size to a degree of granulation suitable for pneumatic conveyance. This is indispensable in order to ensure a high level of functional safety in pneumatic conveyance, even for critical bulk products.
The bulk material is fed into the rotor by means of a slide. The impactor is composed of two static, adjustable baffle plates. The beaters at the rotor project the bulk material against the baffle plates. This operation is repeated until the bulk material's grain size is smaller than the distance between the beaters and the baffle plates. The use of an impact mill allows to modify the whole range of grain sizes.
Essential Information
Experience
> 85 mounted impact mills
Modular construction - may be upgraded with coarse sieve
 
Special Characteristics – Application (USP)    
Bypass for fine particles
Solid welded housing
Hinged housing provides for easy maintenance
Amour-plated housing fitted with interchangeable wear plates
Shaft sealed by means of labyrinth-seal and flushing gas
Adjustable impact mechanism for final grain size
STAG Service Support
 
Industries
Waste to Energy
Cement industry
Steel plants
Technical Specifications
Temperature resistance up to 300°C

Flow rate 15 m3/h (product-specific)
Appropriate Topics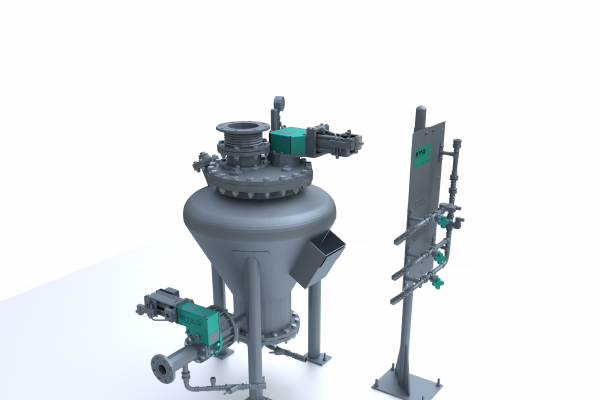 Pressure Conveying Vessel
The pressure conveying vessel is used by STAG when it comes to challenging tasks, high conveying rates and long con-veying distances. This pneumatic conveying application using the dense flow method combines energy-optimised conveying processes with perfect operational safety.
to the product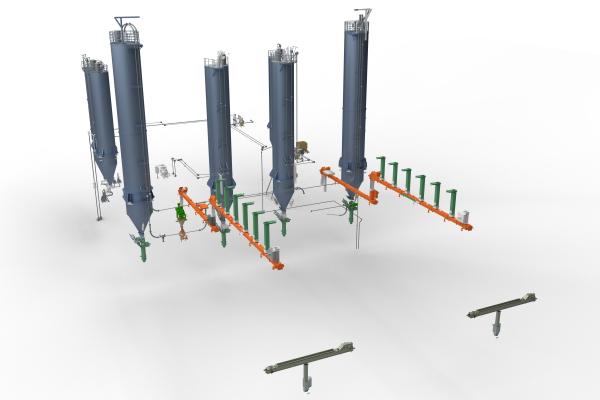 Based on their long cooperation in the area of conveying systems for thermal waste treatment plants, Hitachi Zosen Inova and STAG have already realised several projects together. In 2015, a completely new waste treatment plant featuring two lines has been put into operation in Perlen (CH).
to the project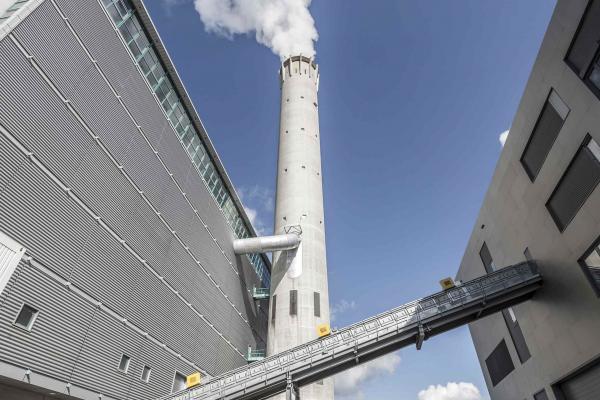 In the waste-to-energy power plant Hagenholz, the overall bulk material handling in the area of boiler and flue gas cleaning, ash washing as well as dry slagging has been installed by STAG.
to the project