In the waste-to-energy power plant Hagenholz, the overall bulk material handling in the area of boiler and flue gas cleaning, ash washing as well as dry slagging has been installed by STAG.
One particular highlight that is worth mentioning is the implementation of the new dry slag discharge and the container filling system. Various apron and belt conveyors ensure the discharging of dry ash generated in the two furnace lines; these are connected to the container filling facilities. The facilities were incorporated while the overall plant was operating, a challenge that we perfectly mastered.  
STAG also supports the City of Zurich (ERZ) in the plant service, modernisation and management of spare and wear parts. In 2018, STAG signed a three-year contract to carry out the revision of the complete conveying technology. 
Essential Information
Applied Main Components
•    Trough chain conveyor
•    Pressure conveying vessel  
•    Impact mill
•    Differential dosing unit
•    Conveying belts with scraper floor
•    Coarse sieve separator
•    Silo with Silex
•    Container filling station
 
Particularities
•    Dry slag handling from slagging unit to container filling
•    Ash removal system for dry slag handling
•    The HOK plant has been engineered, built and commissioned pursuant to ATEX 2014/34/EU.
 
Client
•    Martin München
•    BSH Umweltservice AG
•    City of Zurich (ERZ)
Technical Information
| Systems | Conveying rate | Conveying distance |
| --- | --- | --- |
| Dry slag from slagging unit | 30 t/h | - |
| Boiler and electric filter ash removal | 4.5 t/h | 120 m |
| Hearth furnace coke (HOK) dosing | 2-18 kg/h | 80 m |
| Hydrated lime Ca(OH)2 dosing | 300 kg/h | - |
Boiler and

electric filter ash removal

Silo system including truck loading

Hearth furnace coke

conveying and dosing

Hydrated lime storage and dosing

Dry ash discharge, transport and loading

Dust removal system MERKS

Big-Bag unloading including treatment and pneumatic conveying
| Bulk Material | Grain size | Moisture content | Bulk density | Temperature | Property |
| --- | --- | --- | --- | --- | --- |
| Boiler and electric filter ash removal | fine to coarse | dry | 0.7 t/m³ | 400 °C | abrasive |
| Hearth furnace coke (HOK) | fine | dry | 0.6 t/m³ | 20 °C | not abrasive |
| Hydrated lime Ca(OH)2 | very fine | dry | 0.7 t/m³ | 20 °C | not abrasive |
| Dry slag | 1m*1m*0.1m | dry | 1.0-1.5 t/m³ | 80 °C Spitze <300 °C | abrasive |
Appropriate Topics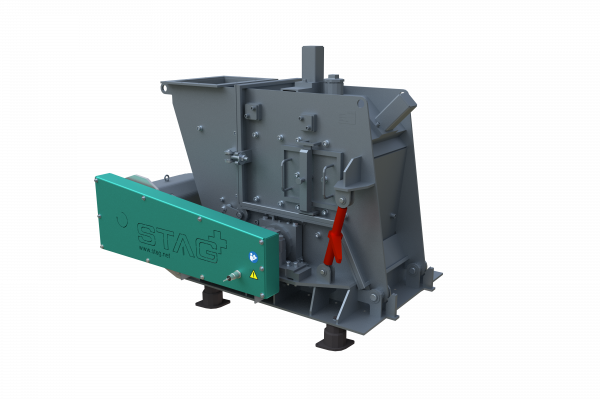 The impact mill has been specially designed for breaking up agglomerated material within the bulk product. This application is mainly used in the treatment of boiler ash originating from incineration plants.
to the product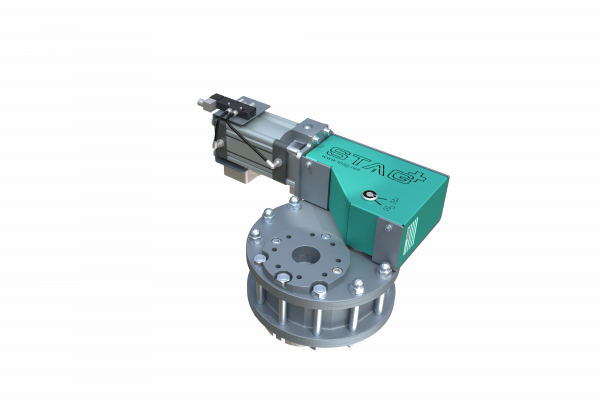 The double-sided sealing turn slide valve has been especially designed for pneumatic conveying as part of the STAG pressure conveying vessel technology. No other system can satisfy the high demands of this application.
to the product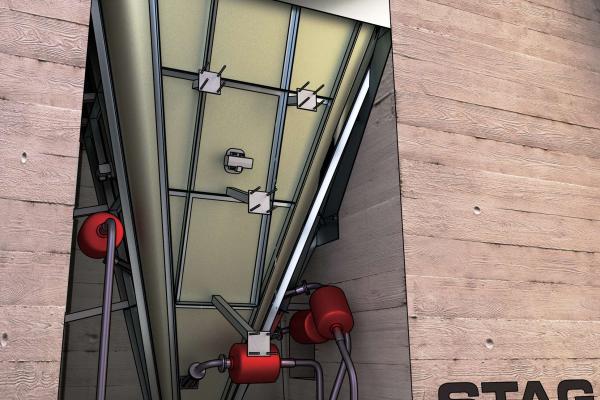 Rebuild- and Modernisation
New legal requirements, specific customer requirements or the need to modernize the system are just a few preconditions for which it is worthwile to contact STAG Service. All over decades built up experience in plant construction are at your disposal.

to the service