The one-sided sealing turn slide valve has been especially designed for pneumatic conveying as part of the STAG pressure conveying vessel technology. No other system can satisfy the high demands of this application. The turn slide valve, suitable for pressure conveying vessels as well as for any kind of bulk material, is a pressure-proof inlet device ensuring the system's long-term functionality.
More than 750 assembled turn slide valves are successfully operated throughout the world. Resistant to wear and to temperatures up to 400°C, the device has well proven for most bulk materials. A special patent provides for its long-term functional capability and tightness.
Essential Information
Experience
> 750 pcs standard design 200°C
> 100 pcs high temperature design 200 – 400°C
 
Special characteristics – Application (USP)    
Functional safety due to special construction
Easy replacement of wear parts
Low overall height
Long service life
Metallic seal
 
Industries
Power stations of all kinds
Cement plants
Steel plants
Production of mixed plaster
etc.
Technical Specifications
Pressure-tight up to 6 bar(ü)

Closing and opening time < 1 sec.
Appropriate Topics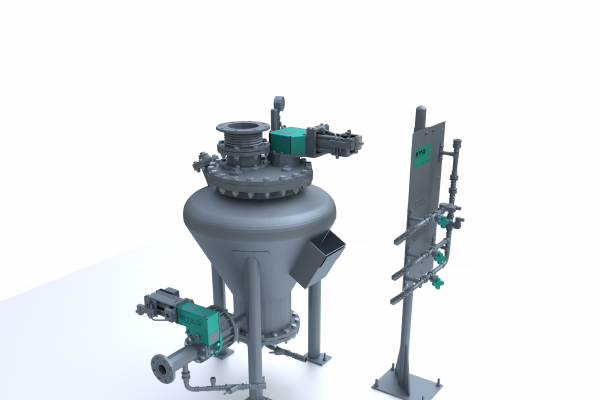 Pressure Conveying Vessel
The pressure conveying vessel is used by STAG when it comes to challenging tasks, high conveying rates and long con-veying distances. This pneumatic conveying application using the dense flow method combines energy-optimised conveying processes with perfect operational safety.
to the product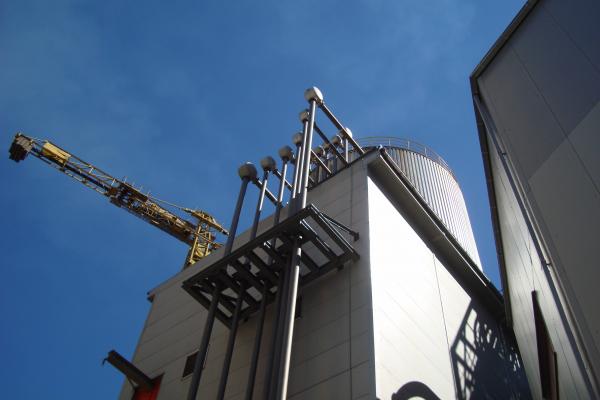 Ash Removal Coal-fired Power Plant Turceni (RO)
STAG has been entrusted by Romelectro to provide the coal-fired power plant in Turceni, Romania, with pneumatic ash transport systems for the boilers 4 & 5.
to the project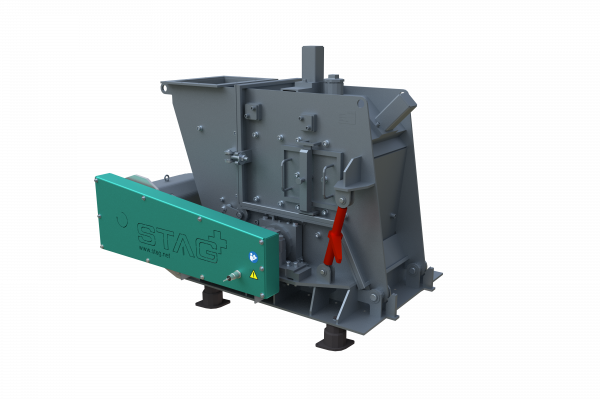 The impact mill has been specially designed for breaking up agglomerated material within the bulk product. This application is mainly used in the treatment of boiler ash originating from incineration plants.
to the product