Ash Removal Coal-fired Power Plant Turceni (RO)
STAG has been entrusted by Romelectro to provide the coal-fired power plant in Turceni, Romania, with pneumatic ash transport systems for the boilers 4 & 5.
Not least for ecological reasons, the wet ash removal system has been replaced by a dry ash removal system in the course of the upgrade and modernisation of the electric filters. Underneath each hopper from the electric filter to Eco, a pressure conveying vessel has been in-stalled.
The coal-fired power plant is composed of four blocks comprising 128 pressure discharge vessels in total. Each block consists of an Economizer ECO, a PreHeater PAR, a mechanical filter MEC and an electric filter ESP 1/2/3. These are respectively subdivided into groups of several pressure conveying vessels, which transport the ash into a common conveying line leading into the ash silos. The order of the conveyances depends on the filling levels in the pressure conveying vessels.
Essential Information
Applied Main Components
•    Pressure conveying vessel
•    Stop valve
•    Diverter pot
•    Connecting pots
•    Deflector slide valve
•    Conveying line dense phase
 
Particularities
•    A pressure discharge vessel is installed underneath each hopper; evacuation is ensured via central conveying lines.
 
Client
•    Romelektro SA, Bucharest
Technical Information
| Systems | Conveying rate | Conveying distance |
| --- | --- | --- |
| Pneumatic transport of electric filter ash blocks 3/4/5/7 | 20 - 60 t/h | 185 - 230 m |
The conveying rate specification refers to one conveying line respectively.
Pneumatic transport

of lignite ash

Dense phase conveying lines (Denseflow)
| Bulk material | Grain size | Moisture content | Bulk density | Temperature | Property |
| --- | --- | --- | --- | --- | --- |
| Flue ash from lignite firing | 0.05 – 2 mm | < 1 % | 0.7 t/m3 | 160 - 320 °C | freely flowing, abra-sive |
Appropriate Topics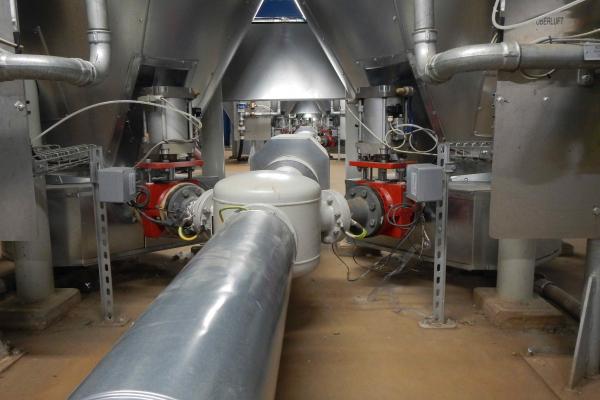 Power Plant Karlsruhe Block8
In 2013, a modern coal block has been put into operation in Karlsruhe. For this project, STAG was entrusted with the engineering and delivery of the mechanical and pneumatic ash removal of the electric filter.
to the project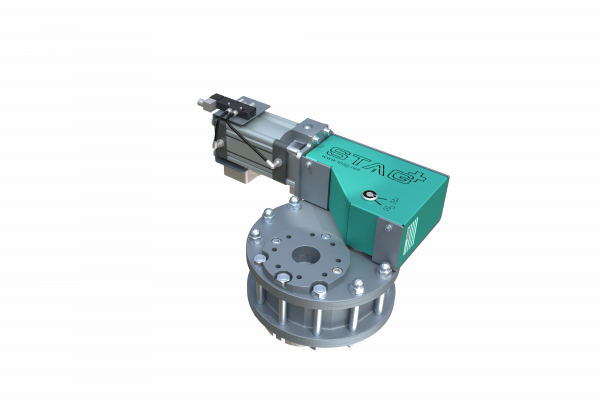 The double-sided sealing turn slide valve has been especially designed for pneumatic conveying as part of the STAG pressure conveying vessel technology. No other system can satisfy the high demands of this application.
to the product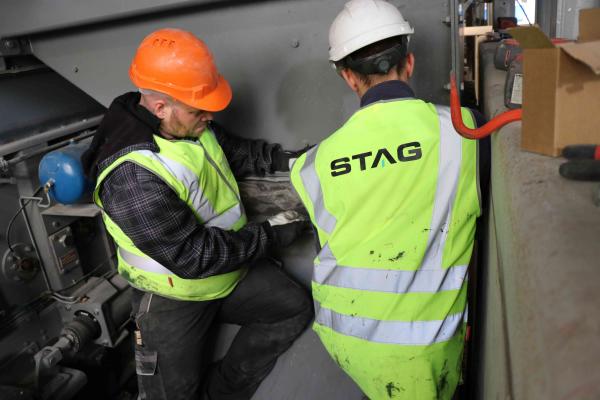 Each year, around 100 service assignments are carried out by STAG. From small inspections up to several-weeks of a total plant revision, our customers have Projektmanager, audit managers and audit teams at their disposal. The life-cycle-oriented service backup serves as the basis. This includes t
to the service