Terephthalic acid is a free-flowing powder serving as base material in the fabrication of plastic granulate, and is supplied to the premises of EMS by tank rail wagons.
After having been successfully operated for more than 50 years, the storage tank for terephthalic acid, including a pneumatic rail wagon unloading station, built by STAG in 1964, has now been put out of service.  
The new plant is composed of a pneumatic rail wagon unloading facility into two silos. As terephthalic acid ranks among the explosive substances, the complete plant has been built pursuant to the ATEX guidelines. In addition, the loop operation with buffer tank uses nitrogen as conveying medium. Low-pressure compressors provide for treatment of the nitrogen.  
Thanks to the excellent cooperation with EMS Chemie, the plant could be perfectly put into operation in 2018.
Essential Information
Applied Main Components
•    Rail wagon discharge station with connecting points
•    Conveying line and deflector system to silo
•    Silo ash removal filter
•    Recirculation line silo filter to N2  treatment
•    N2  treatment including screw compressors (redundant)
•    N2 – 20,000 l buffer tank for N2
 
Particularities
•    Terephthalic acid is attributed to the explosive substances. The plant has been designed, built and put into operation according to the current requirements stipulated in the ATEX Directive 2014/34/EU.
•    Using nitrogen N2 as conveying medium for the pneumatic unloading of silo rail wagons ensures the prevention of prevents fire and dust explosions.
 
Client
•    EMS Chemie AG, CH-7013 Domat Ems
Technical Information
| Systems | Conveying rate | Conveying distance |
| --- | --- | --- |
| Terephthalic acid | 28.0 t/h | 51-67 m |
Rail wagon unloading

Gas treatment plant (nitrogen N2)
| Bulk material | Grain size | Moisture content | Bulk density | Temperature | Property |
| --- | --- | --- | --- | --- | --- |
| Terephthalic acid | D50=80-130µm | < 0.2 wt % trocken | 1.5 t/m³ | 20 °C | not abrasive |
Appropriate Topics
Das Holzheizkraftwerk (HHKW) Aubrugg produziert ökologischen Strom und Wärme aus naturbelassenen, CO2-neutralen Holzhackschnitzeln. Anstelle von fossilen Brennstoffen wird einheimisches Energieholz aus dem Wald genutzt.
to the project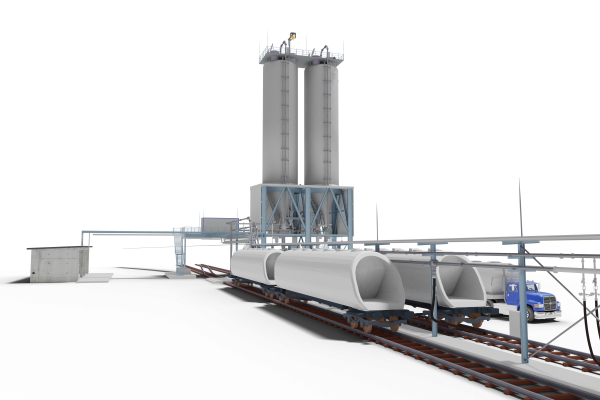 Lignite Transhipment Brandenburg
At the site of Brandenburg, STAG has been entrusted by Rheinbraun Brennstoff GmbH to build a terminal serving for the transhipment of pulverised lignite from rail to road. STAG was responsible for the engineering, construction, assembly and successful commissioning of the overall plant.
to the project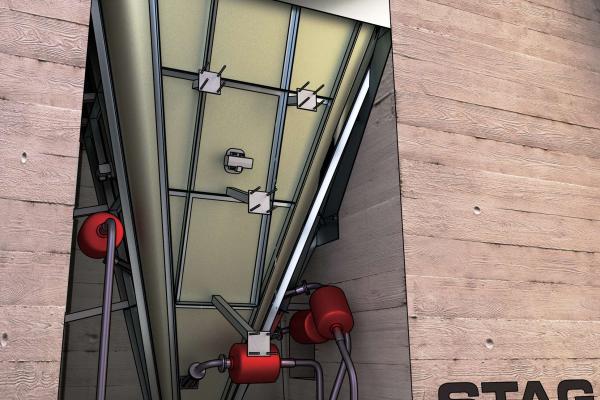 Rebuild- and Modernisation
New legal requirements, specific customer requirements or the need to modernize the system are just a few preconditions for which it is worthwile to contact STAG Service. All over decades built up experience in plant construction are at your disposal.

to the service