Cement Plant Wildegg, Jura Cement
At the site of Jura Cement in Wildegg, STAG has already implemented several conveying, silo and dosing projects for various bulk products.
In 2018, STAG is entrusted with the engineering, supply and putting into operation of a plant ensuring Fe(II) sulphate dosing into cement. Thanks to the many plants implemented by STAG throughout Europe, it is possible to rely on a standardised system.  
Fe(II) sulphate is delivered by truck and pneumatically discharged into the silo. From the silo, a pressure conveying vessel transports the bulk material into a collector hopper of the gravimetric dosing system, which feeds the Fe(II) sulphate into the cement flow.
Essential Information
Applied Main Components
•    e.g. rotary vane feeders
Particularities
•    The present bulk material ranks among the explosive substances. The plant has been engineered, built and commissioned according to the currently applicable requirements stipulated int the ATEX Directive 2014/34/EU.
 
Client
•    Jura Cement Farbiken, CH- 5103 Wildegg
Technical Information
| Systems | Conveying rate | Conveying distance |
| --- | --- | --- |
| Conveying Vessel | 0.5 t/h | 53 m |
| Dosing System | 50 - 500 kg/h | - |
Eisen II Sulfat

Silage, conveying and metering
| Bulk material | Grain size | Moisture content | Bulk density | Temperature | Property |
| --- | --- | --- | --- | --- | --- |
| Eisen II Sulfat (Monohydrat) | 100% < 300µm | trocken | 1.1 kg/m3 | 20 °C | not abrasive |
Appropriate Topics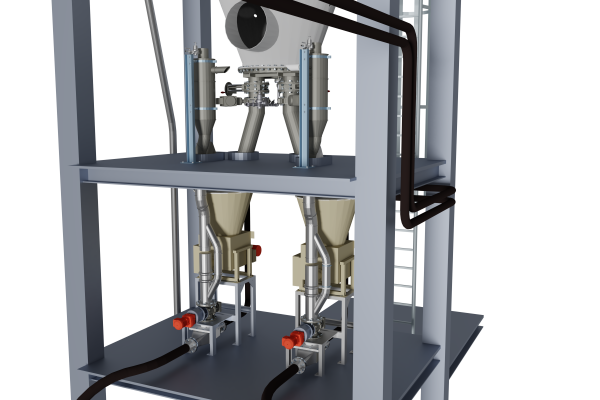 STAG has gained an extensive experience with the gravimetric dosing system. The system contains the dosing, the pneumatic conveying with product-specific air blast injector nozzle as well as the necessary air treatment.
to the product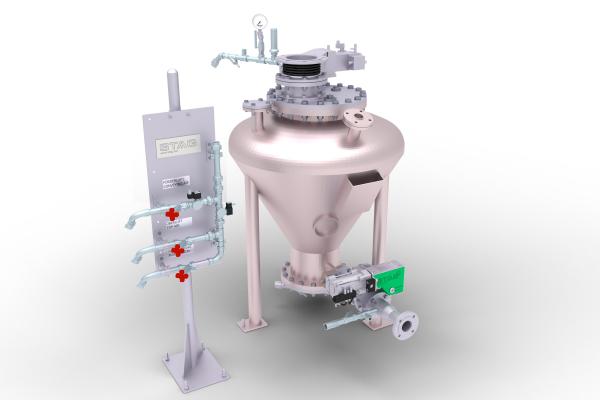 Cement Plant Dotternhausen
At the premises of Holcim (Süddeutschland) GmbH, STAG has implemented several projects concerning pneumatic and mechanical conveying, silo and dosing systems for different bulk products such as cement, iron oxide, hydrated lime, iron(II) sulphate, furnace dust, granulated slag, paper ash and brok
to the project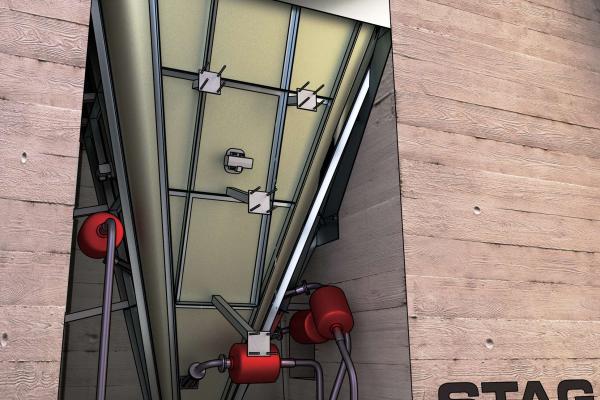 Rebuild- and Modernisation
New legal requirements, specific customer requirements or the need to modernize the system are just a few preconditions for which it is worthwile to contact STAG Service. All over decades built up experience in plant construction are at your disposal.

to the service