The evacuation of bypass dust from the preheater tower and the feeding into the five cement mills belong to the activities of Kuwait Cement Company KCC.
Because of the high percentage of chloride contained therein, special attention must always be paid to the characteristics of the bypass dust.
Given the reference projects and impressive expertise, KCC opted for STAG.
The engineering phase is backed by the Geneva-based consulting firm PEG.
Following the supply of the pneumatic and mechanical conveying systems, gravimetric dosing units, a flat bottom silo including all equipment and a discharge screw as well as of a complete compressed air treatment facility with adsorption dryers, STAG was also in charge of the assembly and commissioning of the plant in Kuwait.  
The plant is run via a STAG control system.
Essential Information
Applied Main Components
•    Trough chain conveyor
•    Pressure conveying vessel
•    Dense phase pipe STAG
•    Diverter pots
•    Gravimetric dosing unit
•    Fat bottom silo with equipment
•    Discharge screw for flat bottom silo
•    Silo vehicle loading facility
•    Compressors with adsorption dryer
 
Particularities
•    High ambient temperatures
•    High percentage of chloride in the bypass dust
•    Tandem conveyance
 
Client
•    Kuwait Cement Company (KCC)
Technical Information
| Systems | Conveying rate | Conveying distance |
| --- | --- | --- |
| Pneumatic fabric filter dust removal | 15.0 t/h | 300 |
| Bypass dust dosing into trough chain conveyors | je 3.0 t/h | - |
| Bypass dust transport into mills with trough chain conveyors | > 3.0 t/h | - |
| Silo vehicle loading from flat bottom silo | 50.0 t/h | - |
•    Pneumatic conveying
•    Dosing into cement mill
•    Storage and silo vehicle filling
•    Compressed air treatment
•    Plant control system
| Bulk material | Grain size | Moisture content | Bulk density | Temperature | Property |
| --- | --- | --- | --- | --- | --- |
| Bypass dust | 3 - 5 µm | - | 0.6 – 0.7 t/m3 | 200 °C | abrasive |
Appropriate Topics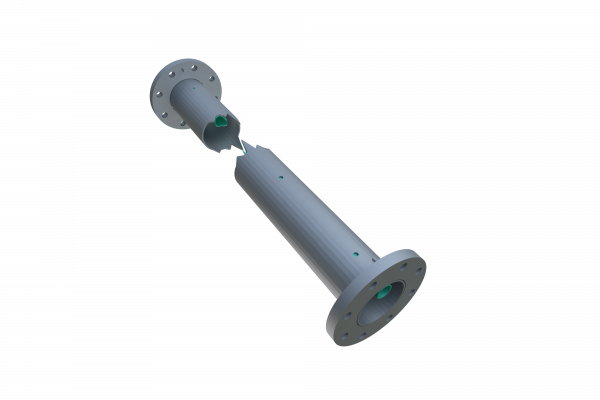 Dense Phase Pipe "DenseFlow"
In conventional conveyances of powdered bulk materials through smooth pipes, the irregularity of the flow rises with the increasing pipe length. This in turn, increases the wear of the system.
to the product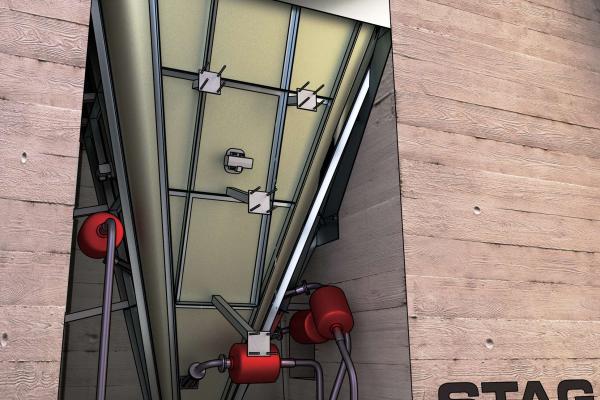 Rebuild- and Modernisation
New legal requirements, specific customer requirements or the need to modernize the system are just a few preconditions for which it is worthwile to contact STAG Service. All over decades built up experience in plant construction are at your disposal.

to the service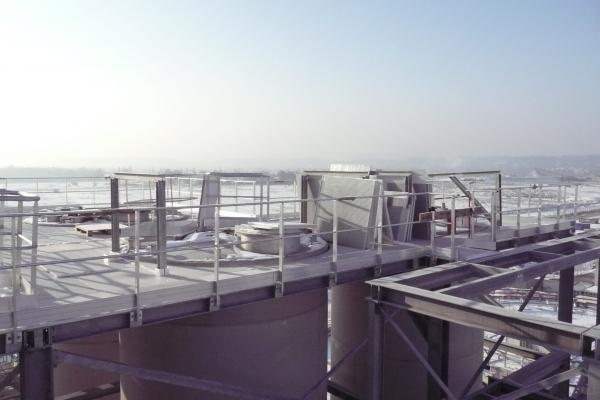 Water Treatment Seine Grésillons (GEREG)
In the area of water treatment and sewage sludge recycling, STAG implemented over the past years some pneumatic bulk material conveying and storing projects on behalf of the plant operator "SIAAP" in the Paris region.
to the project