Bulk material sluice with rotary valve
The STAG discharge and dosing module is realized with two bulk material slides and an intermediate container. The dimensioning of the intermediate tank makes the application areas very versatile and easy to modify.
For a discharge of hot bed ash from a fluidized bed furnace, the intermediate tank was supplemented with air cooling. This option prolongs the service life of the bulk material slide valves at temperatures up to 800°C.
Essential Information
Experiences:
Approx. 850 Rotary valves on pressure end vessels (to DGRL)
approx. 20 rotary valves in the sluice function
Special Features - Applications (USP's):
short-term temperature resistance up to 800°C

Functional reliability thanks to special design

Simple replacement of wearing parts

Low overall height

Long service life

Metal sealing
Branches
Power plants of all kinds

Cement works

Steel plants

Mixed plaster production

a.m.m.
Appropriate Topics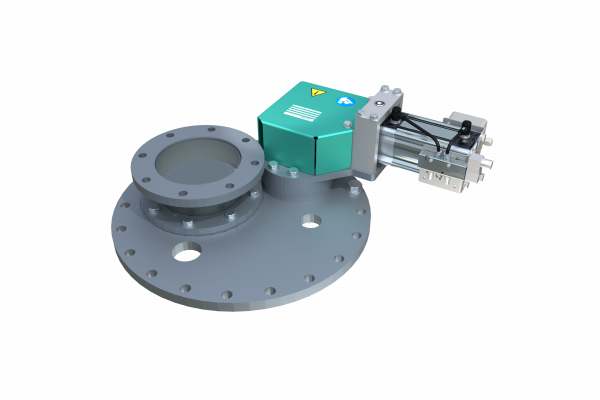 The one-sided sealing turn slide valve has been especially designed for pneumatic conveying as part of the STAG pressure conveying vessel technology. No other system can satisfy the high demands of this application.
to the product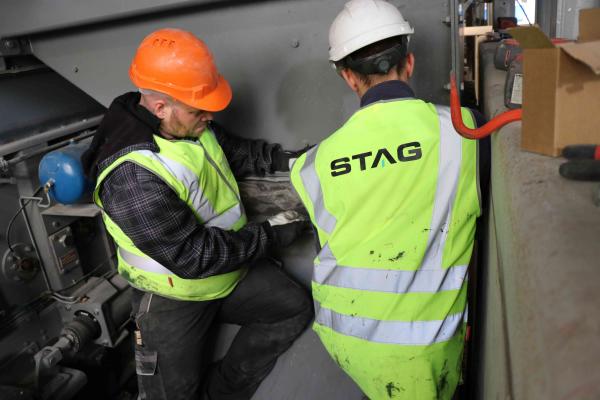 Each year, around 100 service assignments are carried out by STAG. From small inspections up to several-weeks of a total plant revision, our customers have Projektmanager, audit managers and audit teams at their disposal. The life-cycle-oriented service backup serves as the basis. This includes t
to the service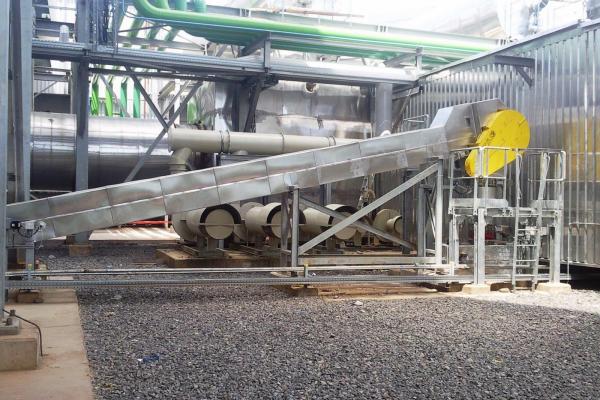 In this diesel-fired power plant, exhaust air is cleaned by means of two electric filters. Respectively two trough chain conveyors per filter serve for evacuating the ash. For each line, a collecting trough chain conveyor is provided receiving the ash.
to the project