Based on our long and successful partnership with HAMON RESEARCH-COTTRELL and ArcelorMittal, we are periodically entrusted with the supply of ash removal plants and additive dosing systems. Due to our experience and special technology, we are able to convey even difficult bulk products resulting from steel production.  
STAG as a classic supplier of mechanical and pneumatic conveying systems was charged with the engineering and delivery of its well-proven system designed for ash removal of fabric filters.
Residue discharge from the filter hoppers is ensured by means of trough chain conveyors followed by the transfer to the pneumatic pressure conveying vessel conveying system and storing in a residue silo.
Essential Information
Applied Main Components
•    Trough chain conveyor
•    Collector hopper
•    Pressure conveying vessel
•    Conveying lines
 
Particularities
•    Strong variation of bulk density
 
Client
•    HAMON RESEARCH-COTTRELL s.a,, B-1435 Mont-Saint-Guibert
•    ArcelorMittal Dunkerque
Technical Information
| Systems | Conveying rate | Conveying distance |
| --- | --- | --- |
| Fabric filter ash removal (per line) | 3.5 - 8.8 t/h | 30 m |
Mechanical fabric filter ash removal from filter hoppers

Pneumatic transport of residues

Dense phase conveying lines (Denseflow)
| Bulk Material | Grain size | Moisture content | Bulk density | Temperature | Property |
| --- | --- | --- | --- | --- | --- |
| Residues (metallic dust and limestone filler) | 80 % < 1µm | < 0.2 % | 0.8 - 2.0 t/m³ | 150 °C | nicht abrasiv |
Appropriate Topics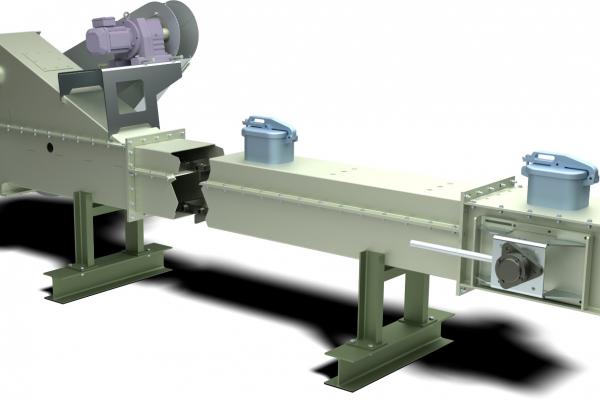 Chain conveyor are continuous conveyors and are suited for the conveyance of bulk products of all kind up to small-sized products and sludges.
to the product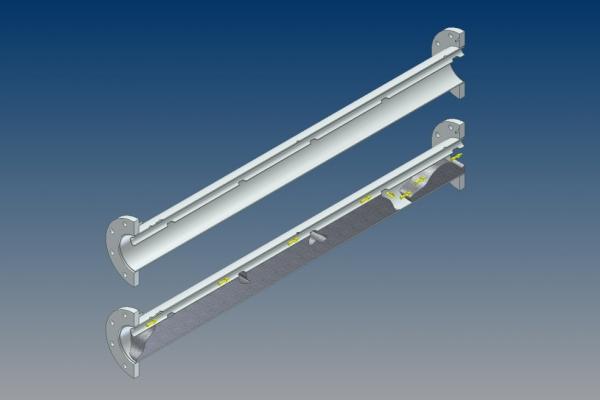 Dense Phase Pipe "DenseFlow"
In conventional conveyances of powdered bulk materials through smooth pipes, the irregularity of the flow rises with the increasing pipe length. This in turn, increases the wear of the system.
to the product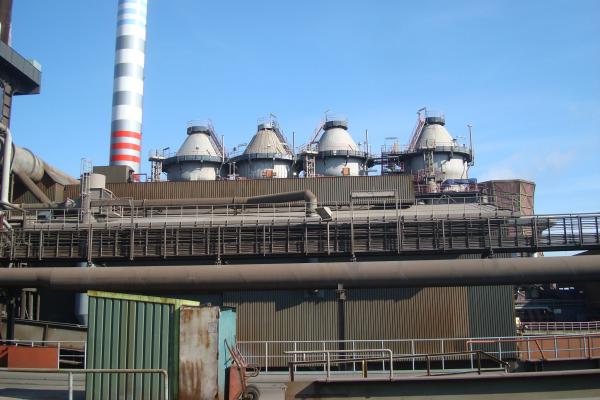 Steel Works Duisburg (Thyssen Krupp)
At the factory premises of ThyssenKrupp, Europe's largest steel manufacturing site of an area five times as big as Monaco, STAG compo-nents and systems are mounted at different locations.
to the project