Power Plant Pristina (KEK KOSOVO)
Due to its wide experience in the area of ash removal from lignite-fired power plants and to notable reference plants, STAG managed to successfully implement a project in Kosovo on behalf of  Hamon Environmental GmbH.
The overall lignite-fired power plant is composed of three power plant blocks. Each unit is provided with a three-part electric filter system (filter 1/2/3) presenting a total of 24 filter hoppers. The ash is evacuated from the hoppers into an intermediate silo by means of fluid air slides and the special butterfly valve including dilute phase conveying.
The ash transport from the intermediate silo to the loading silo provided by the customer takes place by means of pressure conveying vessel tandem conveying and a DENSEFLOW conveying line system.
The project was completed to the full satisfaction of all involved parties.
Essential Information
Applied Main Components
•    Fluid air slides
•    Collector tank with exhaust air filter
•    Pneumatic dilute phase conveying with wear-resistant butterfly valve
•    Conveying line with basalt coating
•    Silo equipment
•    Pressure conveying vessel (tandem)
•    Dense phase conveying line (DENSFLOW)
•    Compressed air generation for control air system
 
Particularities
•    Combination of fluid air slides and pneum. dilute and dense phase conveying
 
Client
•    Hamon Environmental GmbH
Technical Information
| Systems | Conveying rate | Conveying distance |
| --- | --- | --- |
| Lignite ash dilute phase transport per block | 25 t/h | 20 - 30 m |
| Lignite ash dense phase transport (DENSEFLOW) per block | 30 t/h | 22 - 260 m |
Pneumatic fluid air slide transport to collector tank
Filter discharge with air slides

Pneumatic dilute phase conveying

Collector tank with equipment

Pressure conveying vessel tandem conveying

Control air generation
| Bulk material | Grain size | Moisture content | Bulk density | Temperature | Property |
| --- | --- | --- | --- | --- | --- |
| Lignite ash | 35 bis 45 % < 20 µm / 55 bis 80 % < 40µm | trocken | 0.8 t/m³ | 180°C | abrasive |
Appropriate Topics
Fluid channels are used in silos or bunkers where poor flowing products are stored. A fluid channel is installed slightly inclined, and the extensive aeration ensures an easy discharge of even poor flowing products.
to the product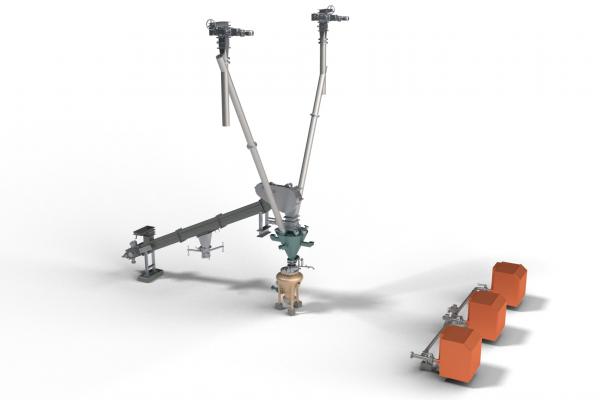 The general contractor Rafako from Poland supplied for the first time a complete boiler and electric filter system for the waste-to-energy power plant in Stettin and therefore, opted for the expertise of STAG.
to the project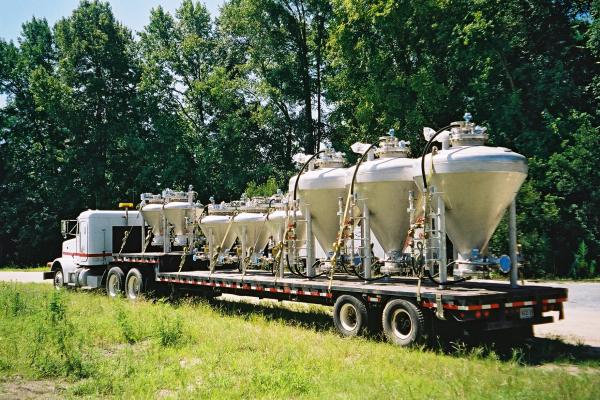 Spare and Wear Part Management
Each year STAG handles around 500 customer orders and achieves satisfied customers around the world. Here too, the focus lies on life-cycle-oriented warehousing as well as the plant availability. The experienced employees of the business area service are happy to answer any questions or suggestio
to the service