Power Plant Neurath – BOA ll
In 2006, STAG received the contract of Fisia Babcock Environment GmbH to equip the lignite-fired power plant (BOA ll - RWE) in Neurath, Germany, with pneumatic conveying facilities designed for the ash removal of electric filters. Neurath is one of the most modern and powerful lignite-fired power plants throughout the whole world.
The facility is composed of the blocks F and G with 48 pressure conveying vessels in total.
Within the individual blocks, several pressure conveying vessels are grouped, these groups respectively conveying the ash in a common conveying line.
Essential Information
Applied Main Components for
•    Pressure conveying vessel  (groups of 4x6 –pneumatic hoppers per block)
•    Conveying lines to ash silo (for 4 pcs, groups 6 per block)
•    Conveying lines to ash silo (bypass line)
 
Particularities
•    The important length of the conveying lines required a special expansion concept
 
Client
•    Fisia Babcock Environment GmbH / RWE
Technical Information
| Systems | Conveying rate | Conveying distance |
| --- | --- | --- |
| Overall ash production from electric filter | 80 t/h (per block) | - |
| Pneumatic electric filter ash removal | 14 t/h per 6 pressure conveying vessels | 290 - 400m |
Pneumatic

transport of lignite ash

Dense phase conveying lines (Denseflow)
| Bulk material | Grain size | Moisture content | Bulk density | Temperature | Property |
| --- | --- | --- | --- | --- | --- |
| Electric filter ash from lignite incineration | - | - | 1.3 t/m³ | 200°C | abrasive, sandy |
Appropriate Topics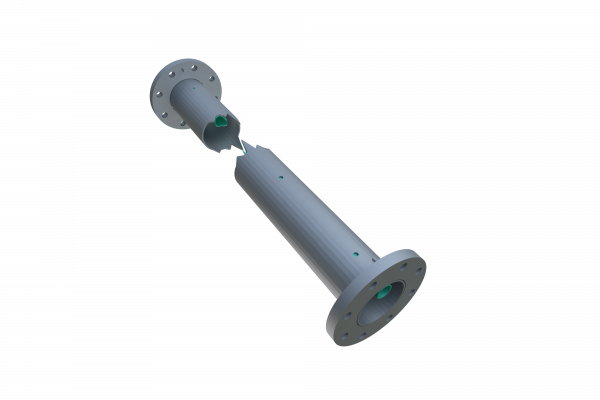 Dense Phase Pipe "DenseFlow"
In conventional conveyances of powdered bulk materials through smooth pipes, the irregularity of the flow rises with the increasing pipe length. This in turn, increases the wear of the system.
to the product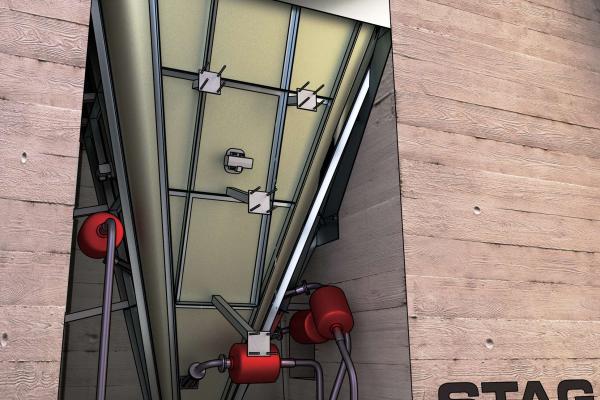 Rebuild- and Modernisation
New legal requirements, specific customer requirements or the need to modernize the system are just a few preconditions for which it is worthwile to contact STAG Service. All over decades built up experience in plant construction are at your disposal.

to the service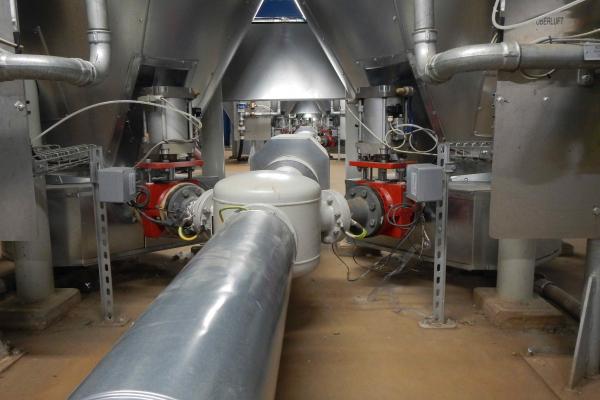 Power Plant Karlsruhe Block8
In 2013, a modern coal block has been put into operation in Karlsruhe. For this project, STAG was entrusted with the engineering and delivery of the mechanical and pneumatic ash removal of the electric filter.
to the project