STAG has gained an extensive experience with the volumetric dosing system. The system contains the dosing, the pneumatic conveying with product-specific air blast injector nozzle as well as the necessary air treatment. By the volumetric dosing the material discharge is only done due to the proportion of volume- and quantity. This is done by a Multi screw dosing unit which must be calibrated for individual customer requirements.
Essential Information
Experience
more than 30 years of experience with this system

> 30 installed volumetric dosing systems 
Special features – applications (USP's)             
one contact person for the entire system

product specific air blast injector nozzle-geometrics

ATEX

compliant design
Sectors
Waste to Energy

Power plants

Steel plants

Construction materials industry

Paper industry

etc.
Appropriate Topics
The Multi screw dosing unit is a welded construction with integrated metering screw spiral. Via rotational speed and a unique calibration this construction ensures an exact volumetric dosing.
to the product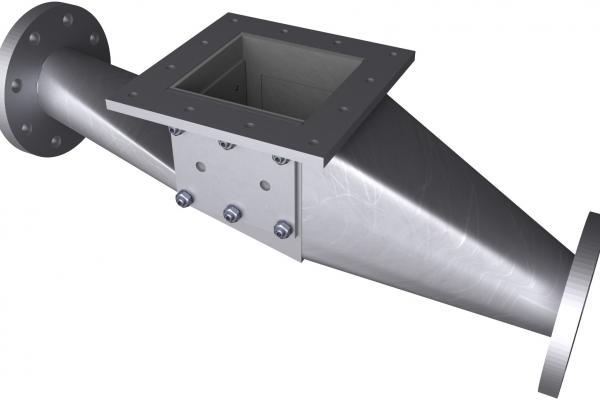 Injector and Air Blast Nozzle
Injector:
Injectors are used for the simple, self-regulating in-feed of powdered and granular bulk products into pneumatic conveying lines without moving parts.
to the product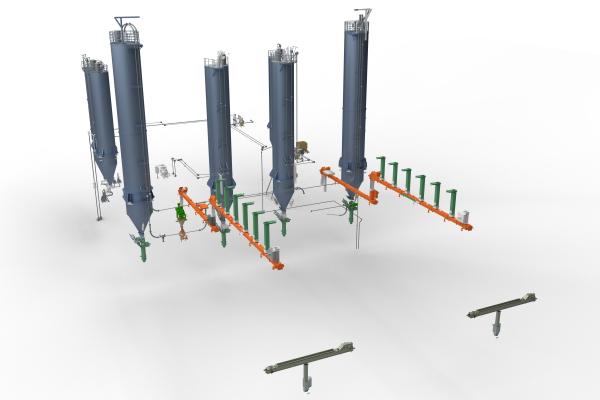 Based on their long cooperation in the area of conveying systems for thermal waste treatment plants, Hitachi Zosen Inova and STAG have already realised several projects together. In 2015, a completely new waste treatment plant featuring two lines has been put into operation in Perlen (CH).
to the project