The mechanical discharge aid "Silex" is used for conveying poor flowing and not fluidizable bulk products. It is incorporated into round or angular-shaped silos, bunkers and containers.
The low overall height and its simple mode of operation usually allow for subsequent installation into existing silos an containers without the need for major conversion work
Essential Information
Experience
More than 50 put into place
Special Characteristics – Application (USP)    
Connection size DN350 and DN600
Connection dimensions discharge DN200 – DN600
Low overall height
Closed, dustproof design
Temperature-resistant up to 200°C
Designed for unlimited silo dimensions
Easily retrofittable
 
Appropriate Topics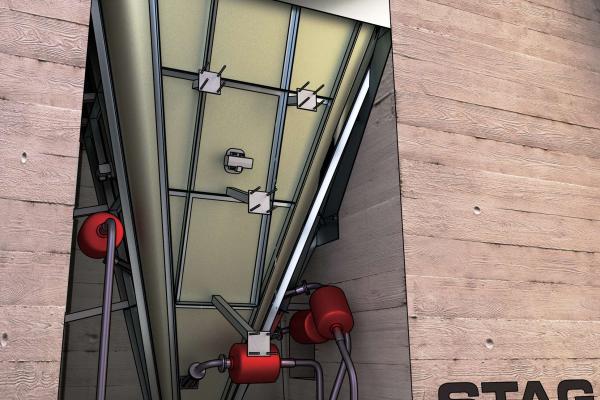 Rebuild- and Modernisation
New legal requirements, specific customer requirements or the need to modernize the system are just a few preconditions for which it is worthwile to contact STAG Service. All over decades built up experience in plant construction are at your disposal.

to the service
In connection with the modernisation of the sewage sludge treatment system, STAG has been charged with the provision of all conveying technology and bulk material storage facilities on behalf of ARA Bendern (association of Liechtenstein communes for waster water treatment).
to the project