A wood-fired power plant in the east of France has relied on STAG bulk handling. The two inclined trough chain conveyors are fed directly from the incinerator and convey the hot ash to the storage silos. The storage silos were provided with all necessary discharge aids and a big bag pick-up cross. With this combination, a faultless ash removal is ensured and the customer has a simple and low-maintenance system.
Essential Information
Applied Main Components
Silo  2 pcs. 10 m³ with subs. Big-Bag loading (loading carried out by customer)    
TKF 2 pcs. trough chain conveyors 490 x 15 und 20 m
 
Special Characteristics
Mechanical discharge directly from the heating system
Client
MAWERA Holzfeuerungsanlagen GmbH
Technical Information
| Systems | Conveying rate | Conveying distance |
| --- | --- | --- |
| Mechanical conveying with trough chain conveyor | 0.3 t/h | 15 - 20 m |
| Systems | Grain size | Moisture content | Bulk density | Temperature | Property |
| --- | --- | --- | --- | --- | --- |
| Ashes arising in wood combustion | 1 < mm, individual lumps up to 15 cm | - | 0.7 t/ m³ | 300 °C | abrasive |
Appropriate Topics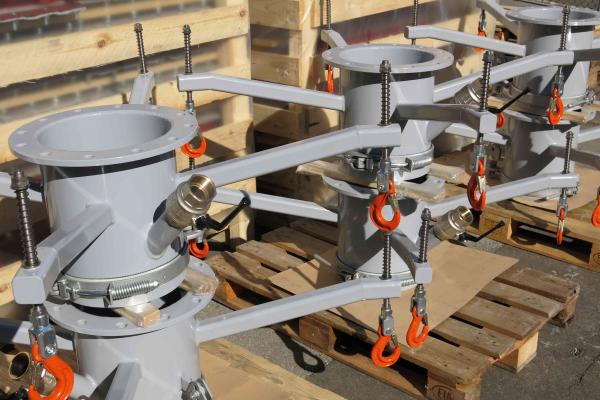 The Big-Bag Uptake Cross is a welded construction, which has been further refined by STAG during the last 50 years. The spring-loaded karabiners simplify the hanging in an out of the Big Bags. The bag clamp ensures that the dust exposure is reduced to a minimum.
to the product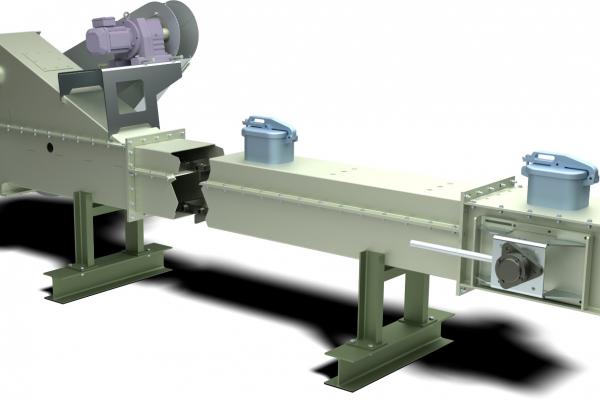 Chain conveyor are continuous conveyors and are suited for the conveyance of bulk products of all kind up to small-sized products and sludges.
to the product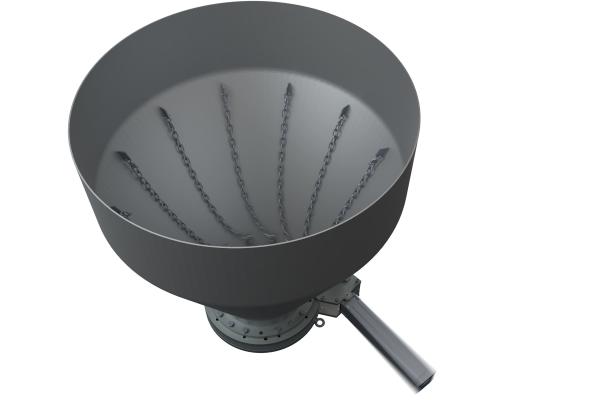 The mechanical discharge aid "Silex" is used for conveying poor flowing and not fluidizable bulk products. It is incorporated into round or angular-shaped silos, bunkers and containers.
to the product