EnBW Kraftwerke AG, Stuttgart
In the power generation plant located at Voltastrasse, STAG has implemented various pneumatic conveying systems since 1990. The last two projects have been realised in the waste-to-energy power plant in 2006 and in the coal-fired power station in 2013.
The electric filter ash removal in the waste-to-energy power plant is ensured by means of pressure conveying vessels. These vessels convey the resulting ash into the two target silos. For the deflection to the target silo, a STAG diverter pot has been mounted.
Using a trough chain conveyor, the boiler ash generated in the coal firing is fed into the impact mill equipped with a foreign particle trap, and then into the following pneumatic conveying unit. The conveying line connecting the pressure conveying vessel and the two target silos has been equipped with the STAG dense phase system.
Thanks to the annual inspection and maintenance operations carried out by STAG, a high operational safety is ensured.
Essential Information
Applied Main Components
•    Impact mill
•    Pressure conveying vessel  
•    Dense flow conveying line (DENSEFLOW)
 
Client
•    EnBW Energie Baden-Württemberg AG
•    ELEX AG
Technical Information
| Systems | Conveying rate | Conveying distance |
| --- | --- | --- |
| Pneumatic boiler ash removal | 1.8 t/h | 100 m |
Treatment and conveyance of boiler ash from coal firing

Electric filter ash removal
| Bulk material | Grain size | Moisture content | Bulk density | Temperature | Property |
| --- | --- | --- | --- | --- | --- |
| Boiler ash | 100%< 500 µm | dry | 0.7 t/m3 | 250 °C | abrasive |
Appropriate Topics
Fluid channels are used in silos or bunkers where poor flowing products are stored. A fluid channel is installed slightly inclined, and the extensive aeration ensures an easy discharge of even poor flowing products.
to the product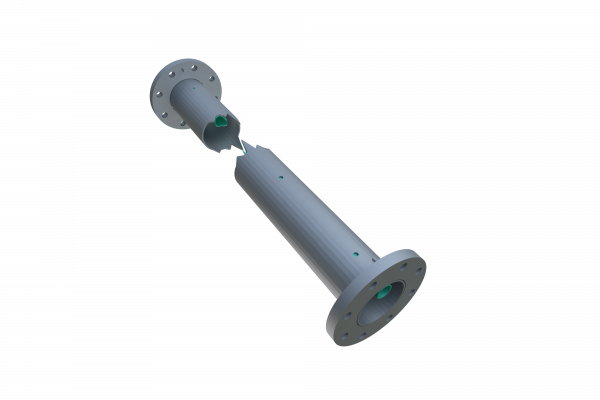 Dense Phase Pipe "DenseFlow"
In conventional conveyances of powdered bulk materials through smooth pipes, the irregularity of the flow rises with the increasing pipe length. This in turn, increases the wear of the system.
to the product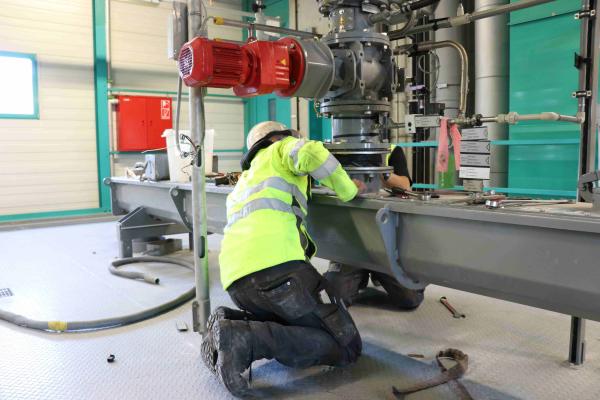 We are happy to carry out the necessary revision of replaced machine components. Send us your aggregate to Maienfeld and we will inspect and revise it. Experienced mechanics and plant and apparatus engineers inspect the unit.
to the service