Modernisation of the refinery Petrobras based in Northern Brazil and installation of a new flue gas cleaning facility were carried out at the beginning of 2010. As to the conveying technology, the general contractor opted for the Swiss quality provided by STAG.
At the headquarters in Maienfeld, STAG preassembled eight pressure conveying vessels ensuring the pneumatic ash removal and provided them with a heating system according to ATEX guidelines. Afterwards, these pressure conveying vessels were prepared for shipping to Brazil. STAG was also in charge of the configuration, engineering and detailing of the entire piping system. The production of the individual pipe segments took place in Brazil on the basis of STAG's design drawings.
After the assembly carried our by the customer, a STAG service technician commissioned and delivered the conveying systems to the satisfied customer.
Essential Information
Applied Main Components
•    Pressure conveying vessel  
•    Engineering for conveying lines
•    Diverter pots
 
Particularities
•    ASME; American Society of Mechanical Engineers
•    Configuration pursuant to ATEX
 
Client
•    Hamon Research-Cottrell s.a.
Technical Information
| Systems | Conveying rate | Conveying distance |
| --- | --- | --- |
| Electric filter ash removal (per 4 pressure con-veying vessel) | 8x 0.25 t/h | 35 m |
Pneumatic electric filter ash removal
| Bulk material | Grain size | Moisture content | Bulk density | Temperature | Property |
| --- | --- | --- | --- | --- | --- |
| Electric filter ash from diesel combustion | 0.5 - 200 µm | < 0.2 % | 0.5 t/m³ | 200 °C | abrasive |
Appropriate Topics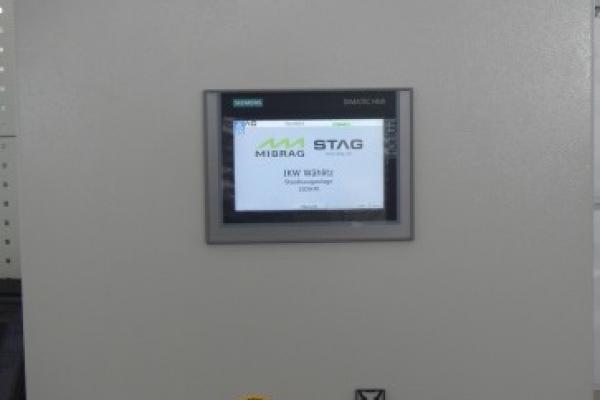 Die STAG Steuerung Performance/Advanced ist für den Betrieb einer pneumatischen Dichtstromförderung mittels Schubsender konzipiert.
to the product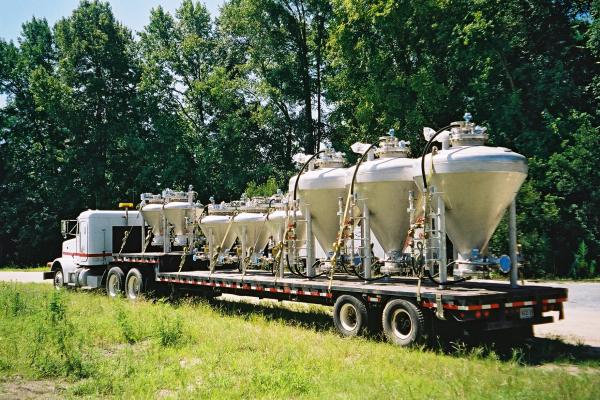 Spare and Wear Part Management
Each year STAG handles around 500 customer orders and achieves satisfied customers around the world. Here too, the focus lies on life-cycle-oriented warehousing as well as the plant availability. The experienced employees of the business area service are happy to answer any questions or suggestio
to the service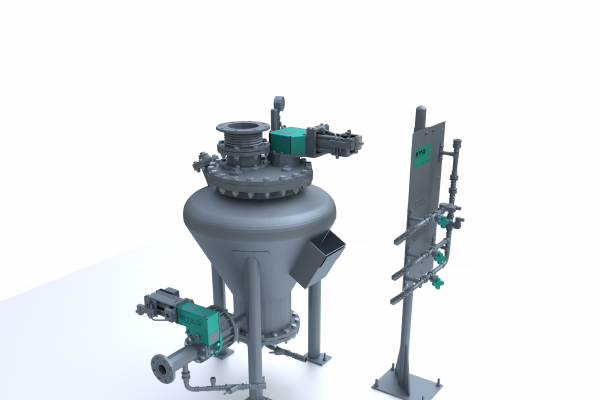 Pressure Conveying Vessel
The pressure conveying vessel is used by STAG when it comes to challenging tasks, high conveying rates and long con-veying distances. This pneumatic conveying application using the dense flow method combines energy-optimised conveying processes with perfect operational safety.
to the product