Closed Conveyor Belt (dustproof)
The closed STAG Conveyor Belt stands out through its dustproof design and its integrated scraper floor. With this construction method the conveyor belt can be operated by a slight vacuum.
Provided suction socket at the connectors are the interface to the dust extraction. The integrated scraper floor will be periodically connected and supports dust to the discharge point into the following aggregate. Therefore a dustproof, closed system is guaranteed.
Essential Information
Experience
Dry slag treatment:
30 pcs. CB at KEZO Hinwil (ZAV) (waste-to-energy power plant)
3 pcs. CB at ERZ Hagenholz
2 pcs. CB at KVA Horgen
 
Special Characteristics – Application (USP)
Closed design, dustproof
Self-cleaning through scraper floor
 
Industries
Waste-to-energy power plants Slag treatment
Steel industry
Cement industry
Appropriate Topics
Coarse Particle Separator with Vertical Blinds
Coarse particle separators are used in mechanical conveying processes of bulk products in order to eliminate larger particles (impurities). The benefits are an improved operational safety of the conveying system, which can be reduced in size after the coarse particle separator.
to the product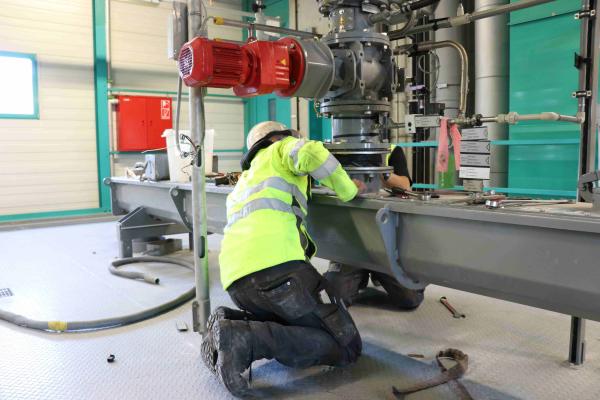 We are happy to carry out the necessary revision of replaced machine components. Send us your aggregate to Maienfeld and we will inspect and revise it. Experienced mechanics and plant and apparatus engineers inspect the unit.
to the service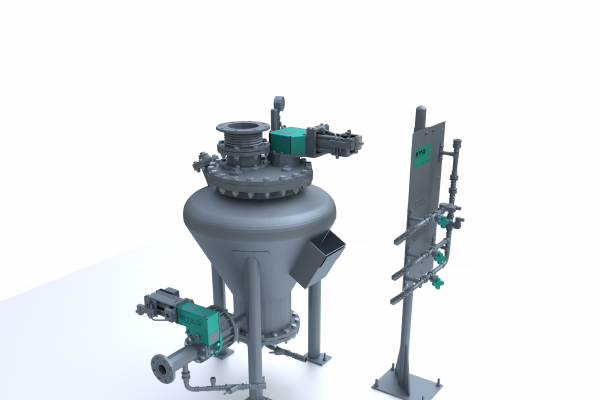 Pressure Conveying Vessel
The pressure conveying vessel is used by STAG when it comes to challenging tasks, high conveying rates and long con-veying distances. This pneumatic conveying application using the dense flow method combines energy-optimised conveying processes with perfect operational safety.
to the product