World innovation dense-flow tube "Dense-Flow-System-XTreme"
STAG has been using dense-flow pipes made of steel for pneumatic conveying of bulk materials with many years of success. However, the service life of these dense-flow pipes is limited when pneumatically conveying extremely abrasive bulk materials.
STAG has now successfully completed the development of a ceramic dense-flow tube and applied for a patent for it. With this innovative design, STAG is revolutionising conventional seal tube conveying in a new way!
Essential Information
The DENSEFLOW-System-XTreme is a passive conveying line system for dense phase conveying with pressure vessels and does not require any active or additional auxiliary energy or instrumentation and control technology. It retains the supporting function in pneumatic conveying, as proven and tested by the steel version.
The DENSEFLOW-System-XTreme developed by STAG offers the highest wear protection for the inner and delivery pipe. Both are made of high-quality ceramic (aluminium oxide) and the surrounding mortar layer provides an additional protective layer. Various wear protection materials (basalt, zirconium oxide, tungsten carbide) can be selected for the conveying pipe to achieve a cost and performance optimized solution.
Appropriate Topics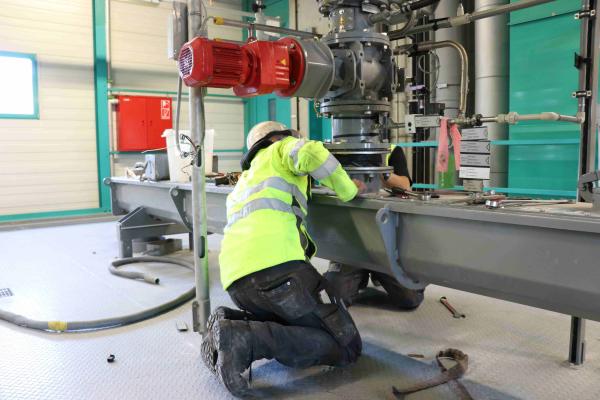 We are happy to carry out the necessary revision of replaced machine components. Send us your aggregate to Maienfeld and we will inspect and revise it. Experienced mechanics and plant and apparatus engineers inspect the unit.
to the service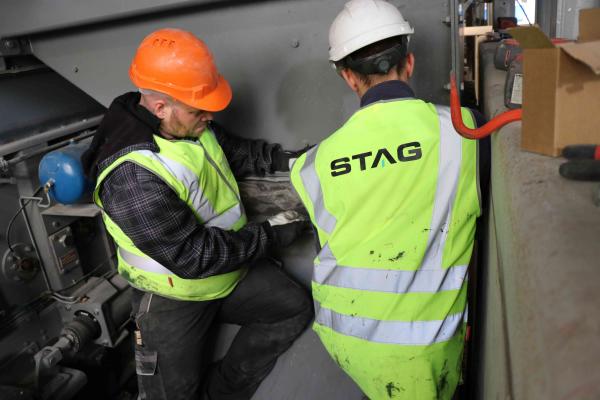 Each year, around 100 service assignments are carried out by STAG. From small inspections up to several-weeks of a total plant revision, our customers have Projektmanager, audit managers and audit teams at their disposal. The life-cycle-oriented service backup serves as the basis. This includes t
to the service